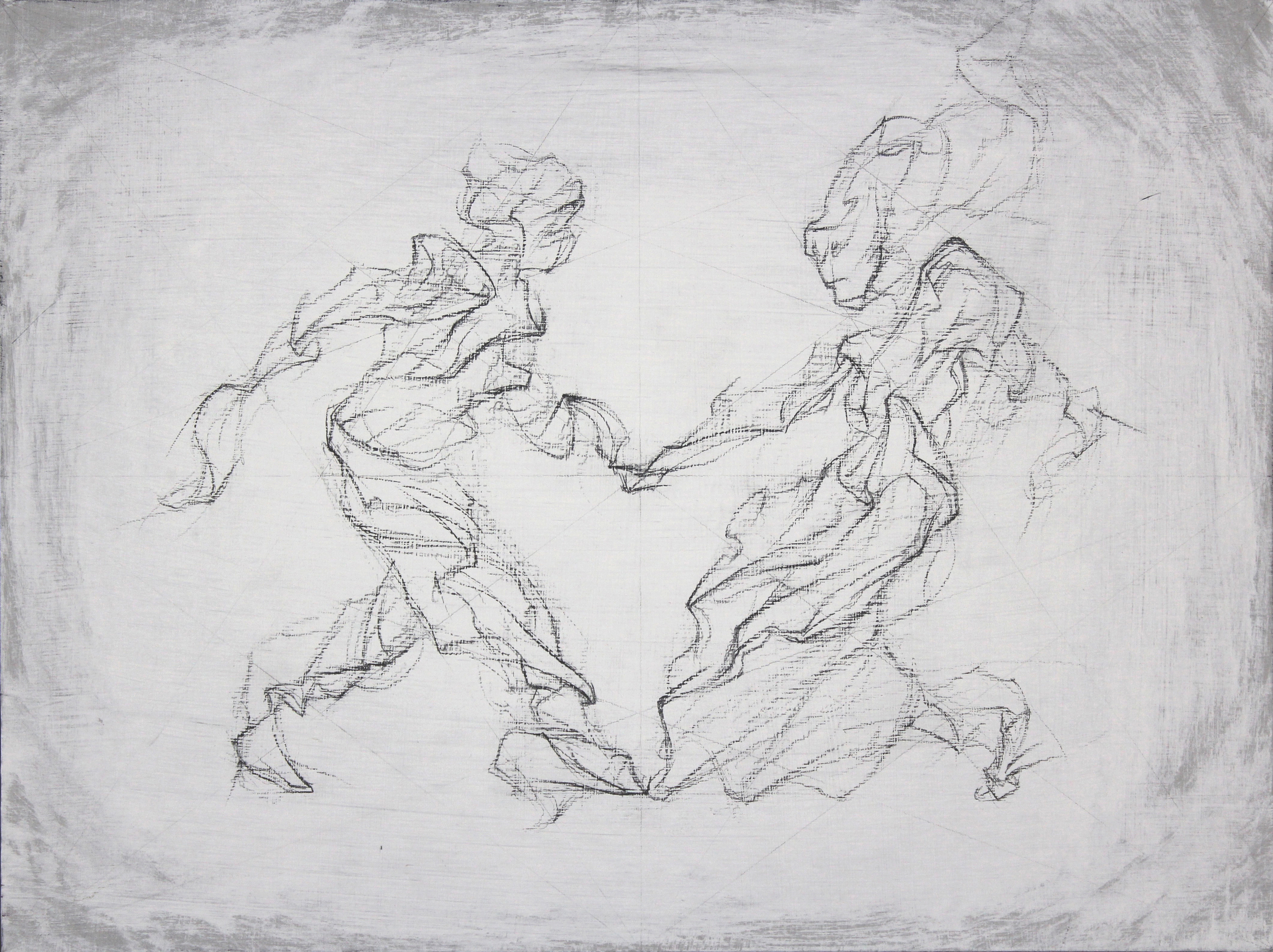 Graces
Black Pencil on Gessoed Wood Panel / 24x12" / 2015
Apophenia is the perception of meaning in unrelated or random information.
The process of creating these drawings begins with Eviston tearing, twisting, and contorting dozens of pieces of paper. He then examines these paper specimens to see if their random creases, shapes and folds suggest life-like forms. The most anthropomorphic specimens are selected as drawing subjects (documented in the video above).
The drawings in this exhibition rely on a particular type of apophenia called pareidolia that involves mistaking vague or obscure visual stimuli for something specific such as a face or figure. Pareidolia is occurring when people see a figure in the clouds or a face in a burnt piece of toast.
The first incident of pareidolia takes place in Eviston's mind as he surveys randomly contorted paper for anthropomorphism. When these paper specimens are grouped together they seem to interact with one another. Pareidolia turns into apophenia as the mind begins to assign specific traits to the forms and figures, often manufacturing stories and relationships between them.
The final experience of these drawings, the characters they evoke, and the stories they conjure are left to the viewers experience and interpretation.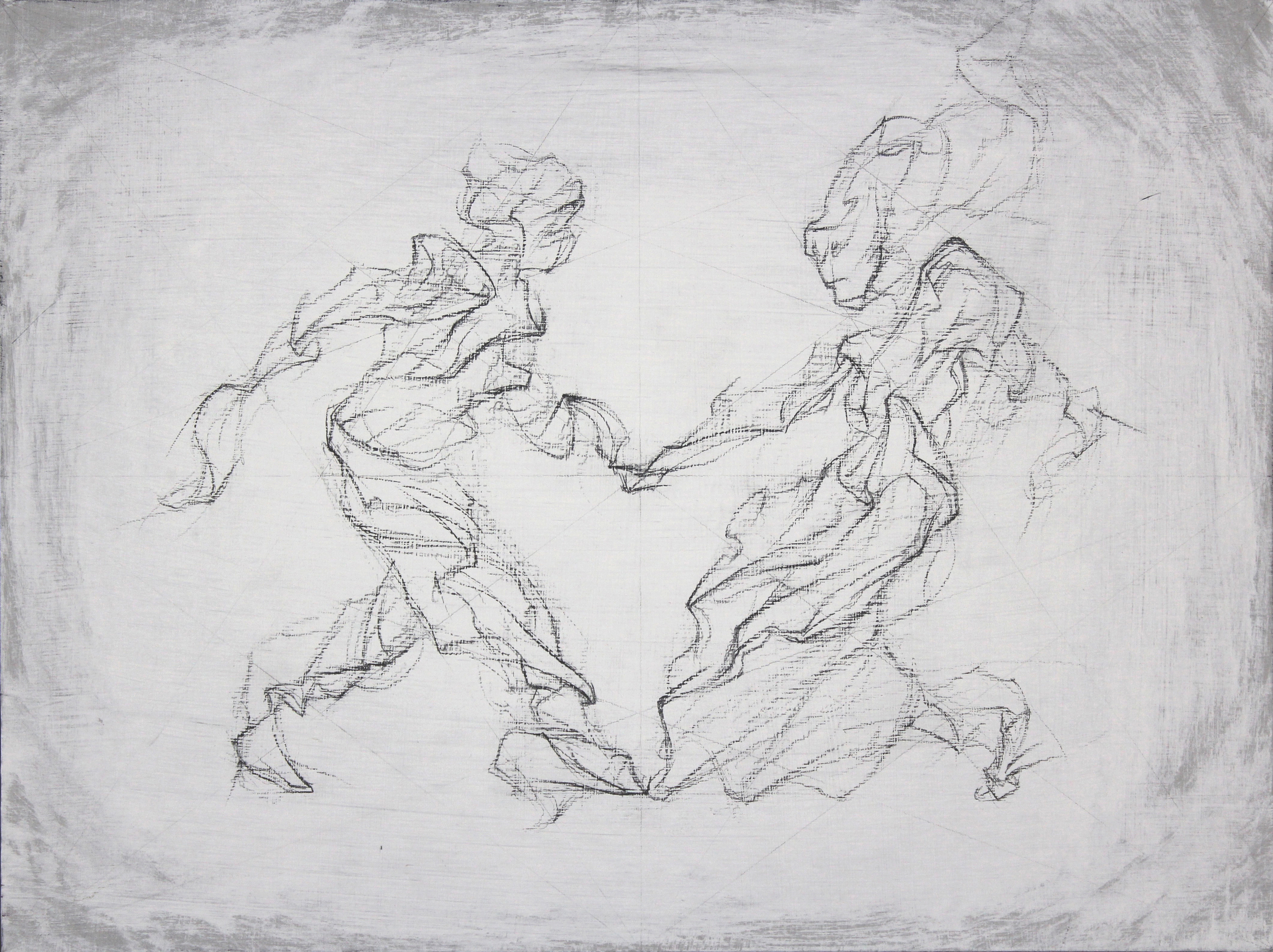 Engage
Black Pencil on Gessoed Wood Panel / 16x12" / 2015
Harlequin
Black Pencil on Gessoed Wood Panel / 12x16" / 2015
Cycle II
Black Pencil on Gessoed Wood Panel / 12x12" / 2015
Leviathan C
Black Pencil on Gessoed Wood Panel / 24x12" / 2015
Raconteur
Black Pencil on Gessoed Wood Panel / 24x12" / 2015
Leviathan D
Black Pencil on Gessoed Wood Panel / 24x12" / 2015
Delivering the Discovery
Black Pencil on Gessoed Wood Panel / 22.5x12" / 2012
Cycle III
Black Pencil on Gessoed Wood Panel / 12x12" / 2015
Wayfarers II
Conte Crayon on Gessoed Wood Panel / 6x3' / 2012
Apophenia Exhibition Poster
APOPHENIA Projection
This video was projected alongside the Apophenia drawings exhibited at The Upstairs Gallery in Arcata, CA / 2015