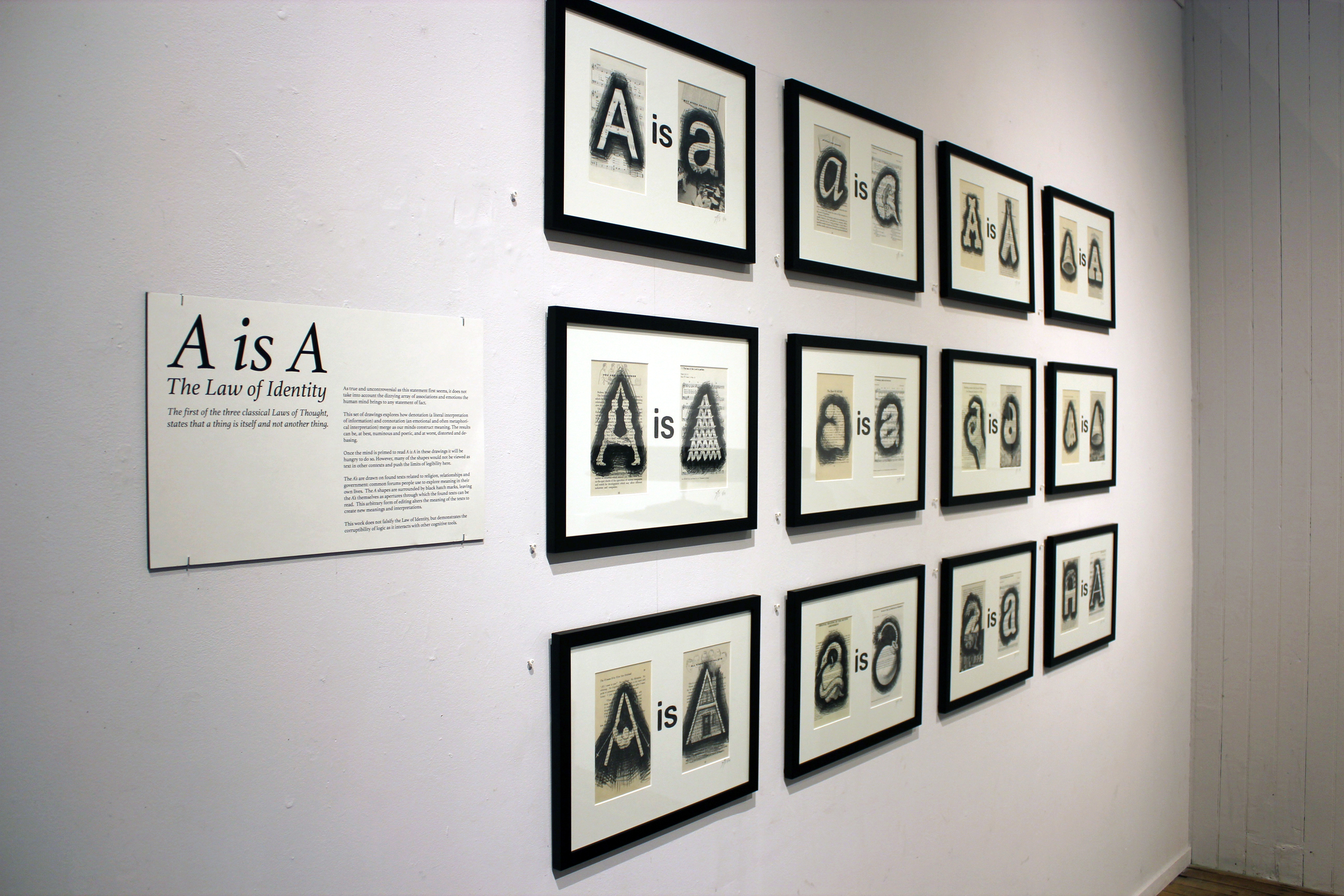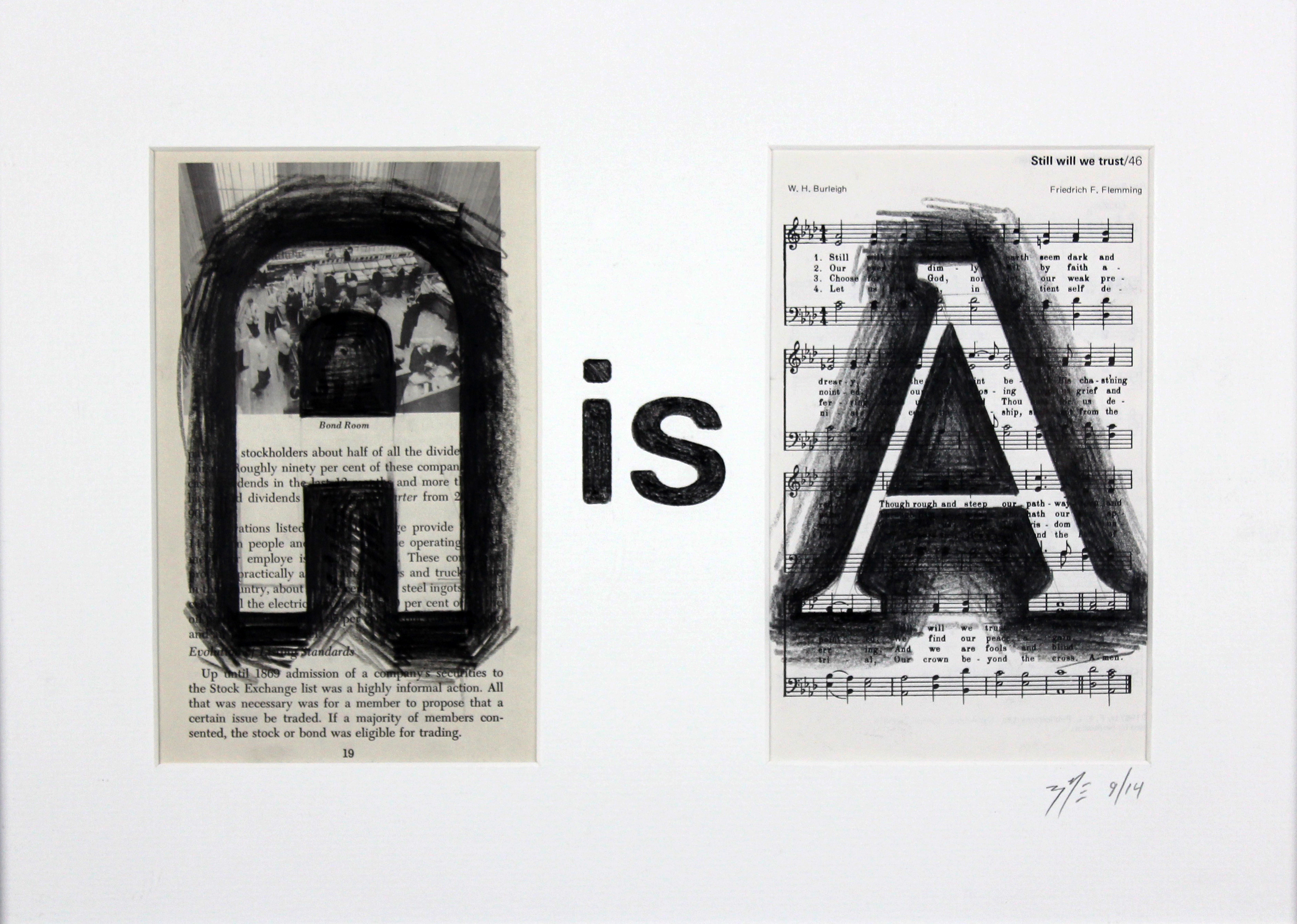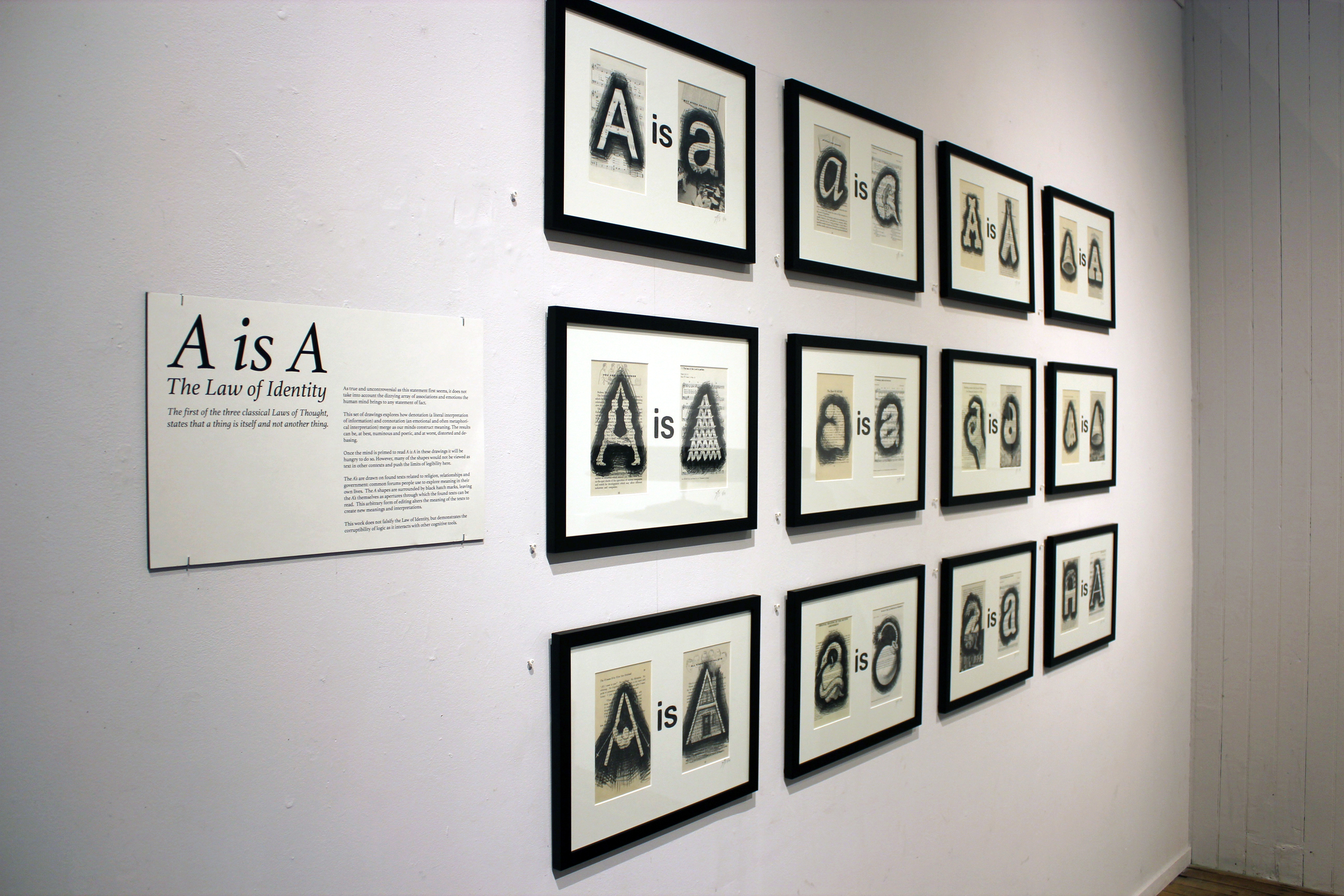 A is A Installation @ Piante Gallery in Eureka, CA / 2015
This law, one of three classical Laws of Logic, states that a thing can only be itself and not another thing. An aardvark is an aardvark. An aardvark is not a barracuda.
As true and uncontroversial as this statement first seems, it does not take into account the dizzying array of associations and emotions the human mind brings to any statement of fact.
This set of drawings explores how denotation (a literal interpretation of information) and connotation (an emotional and often metaphorical interpretation) merge as our minds construct meaning. The results can be, at best, numinous and poetic, and at worst, distorted and dangerous.
Once the mind is primed to read A is A in these drawings it will be hungry to do so. However, many of the shapes would not be viewed as text in other contexts and push the limits of legibility here.
The A's are drawn on found texts related to religion, relationships and government: common forums people use to explore meaning in their own lives. The A shapes are surrounded by black hatch marks, leaving the A's themselves as apertures through which the found texts can be read. This arbitrary form of editing alters the meaning of the texts to create new meanings and interpretations.
This work does not falsify the Law of Identity, but demonstrates the corruptibility of logic as it interacts with other cognitive tools.
A is A I
Black Pencil on Vintage Book Pages / 16.25x11.25" w/Mat / 2014
A is A II
Black Pencil on Vintage Book Pages / 16.25x11.25" w/Mat / 2014
A is A III
Black Pencil on Vintage Book Pages / 16.25x11.25" w/Mat / 2014
A is A IV
Black Pencil on Vintage Book Pages / 16.25x11.25" w/Mat / 2014
A is A V
Black Pencil on Vintage Book Pages / 16.25x11.25" w/Mat / 2014
A is A VI
Black Pencil on Vintage Book Pages / 16.25x11.25" w/Mat / 2014
A is A VII
Black Pencil on Vintage Book Pages / 16.25x11.25" w/Mat / 2014
A is A VIII
Black Pencil on Vintage Book Pages / 16.25x11.25" w/Mat / 2014
A is A IX
Black Pencil on Vintage Book Pages / 16.25x11.25" w/Mat / 2014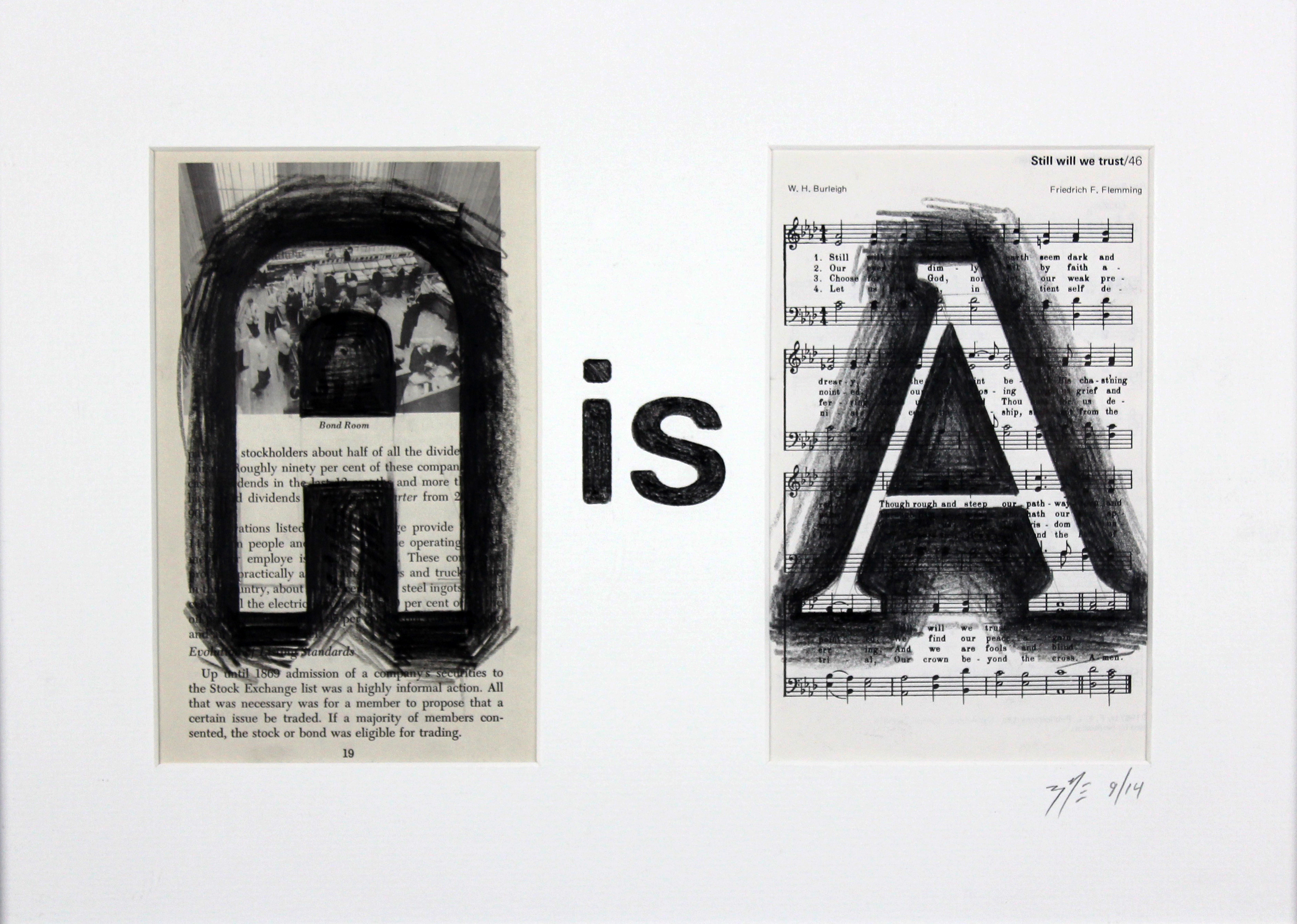 A is A X
Black Pencil on Vintage Book Pages / 16.25x11.25" w/Mat / 2014