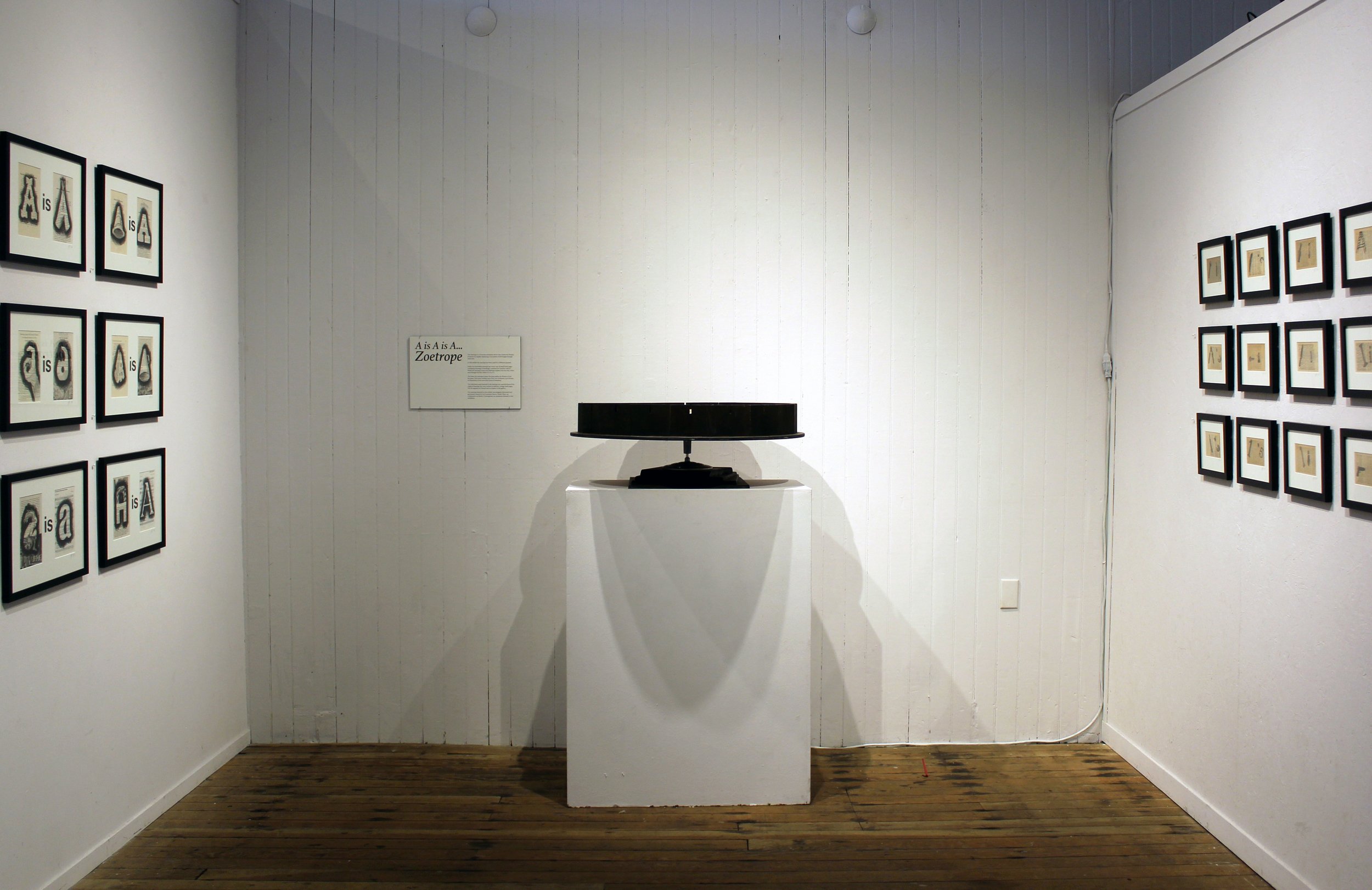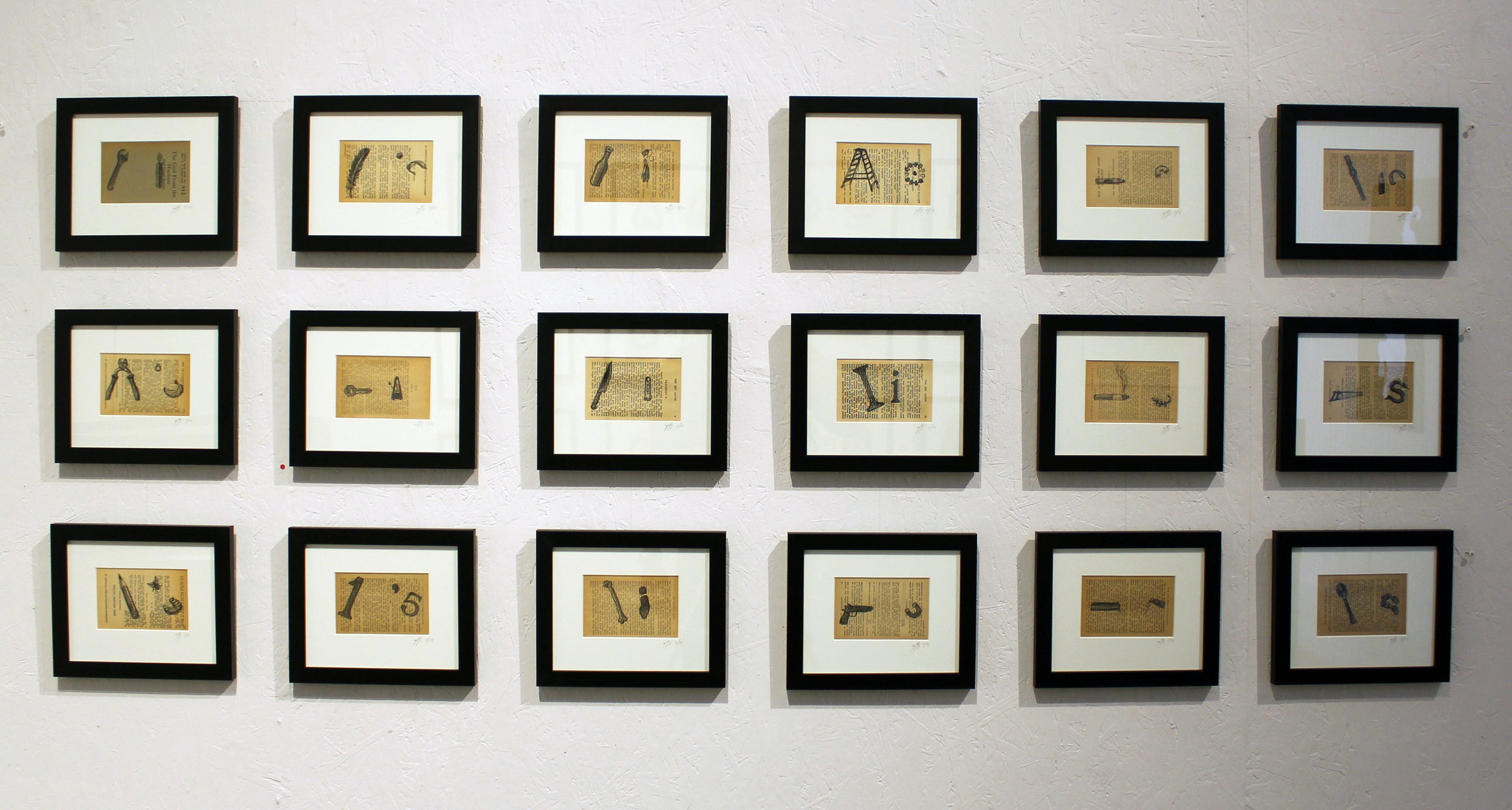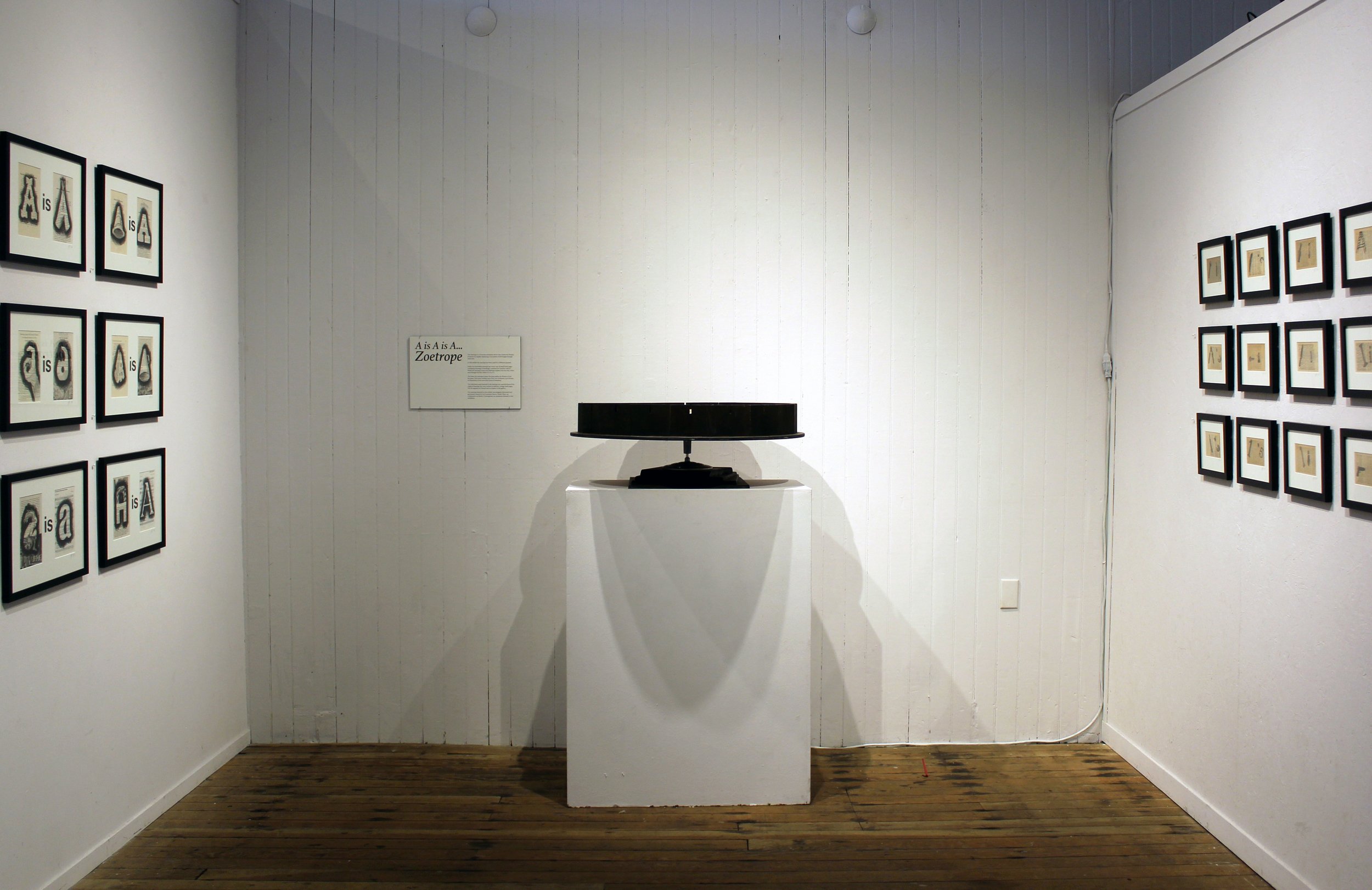 A is A is A... Zoetrope Installed @ Piante Gallery in Eureka, CA / 2015
The Zoetrope is a Victorian animation device traditionally used to create the illusion of motion by rapidly displaying a succession of still images through small slits.
Here the zoetrope has been used for a different purpose.
Inside the motionless zoetrope are 18 small book pages containing drawings of seemingly unrelated but familiar objects. When the zoetrope is spun the drawings coalesce into text that, when seen through the slits, reads A is A is A is...
The faster the zoetrope is spun the more stable the illusion of text becomes. This never-ending loop of the Law of Identity is an illusion, an illustration of the mercurial nature of meaning.
The zoetrope featured here was designed, fabricated and generously loaned by animator Steven Vander Meer, Brent's collaborator on Kinetic Convergences.
A is A is A... Zoetrope in Motion
A view into the drum of the motionless Zoetrope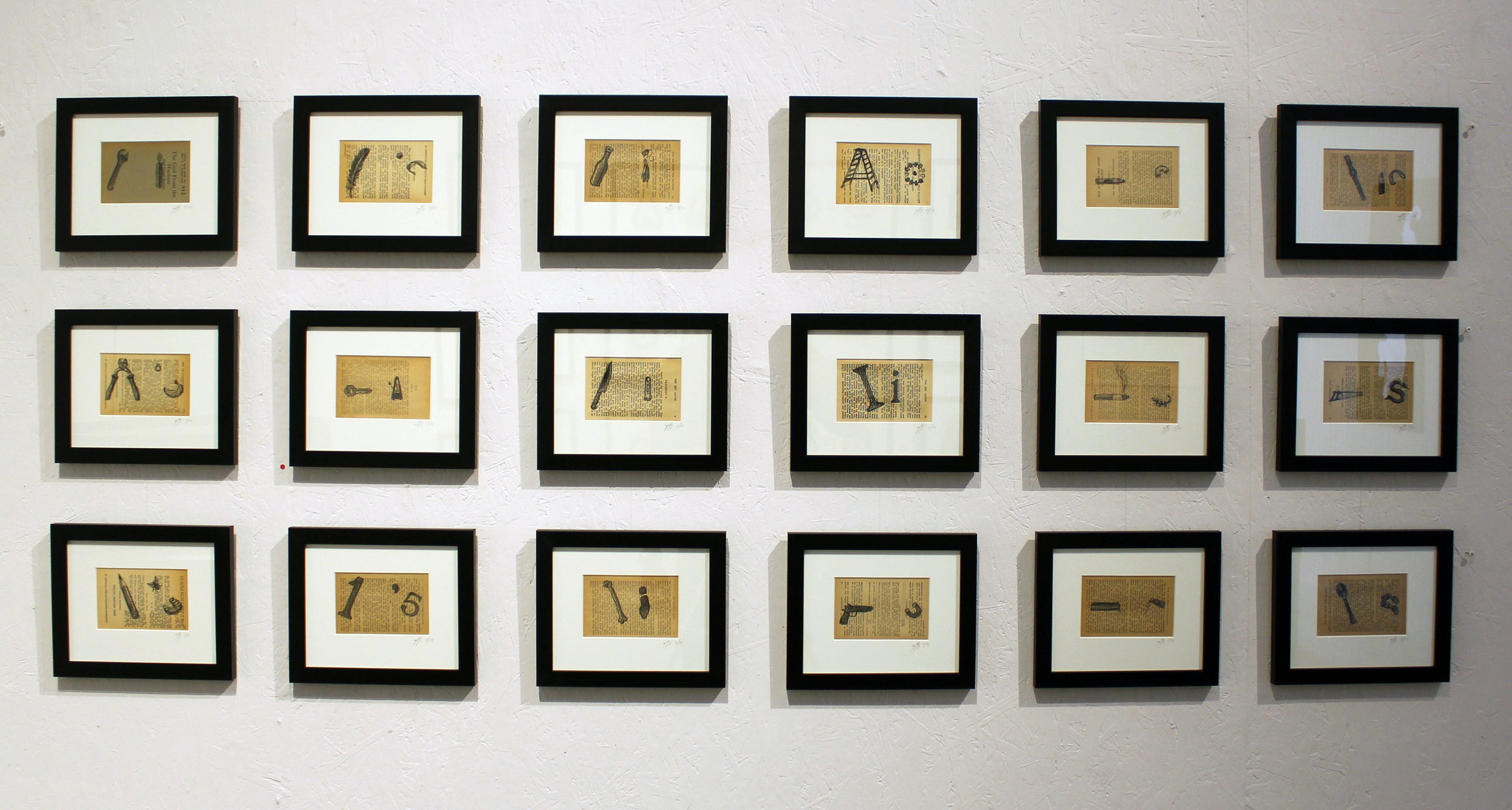 A is A is A... Deconstructed
Seen here are the 18 individual images used in the A is A is A... Zoetrope.
Black Pencil on Vintage Book Pages / approx. 5x3" / 2015